2023 Butterfly Festival
We go rain or shine - weather looks good!
Date: April 15, 2023 - 9:00-5:00 p.m.
opening ceremonies 9-10 a.m.
all activities & venues 10-5 p.m.

Cost: Admission & parking are free but donations are greatly appreciated! This is one of EmilyAnn's biggest fundraisers! Donation boxes are available at the entrance and around the festival grounds.

Parking: Wimberley High School (paved walkway over to the EmilyAnn grounds)
Weather: As the festival approaches, updates will be posted here on the website and on our Facebook page at www.facebook.com/EmilyAnnTheatre.

We are super excited to present our 23rd Annual Butterfly Festival! The festival will include all of our wonderful butterfly releases, crafts & activities! We will also have live music, a butterfly flight house, yummy concessions, a butterfly train, butterfly art and lots more!


Festival Activities
- Live Butterfly Releases (every 30 minutes)
- Butterfly Flight House
- Back Into Nature program with insects, spiders, frogs, and snakes (10-2pm)
- Cinderella will be in her castle (10-4pm)
- Crafts
- Face Painting
- Interactive Games
- Live Entertainment
- Concessions
- Pickleball Demonstration
- Butterfly Art
- Nature Activities
- Educational Talks
- Fish Viewing
- Musical Garden
- Life-size Chess/Checker Board
- Butterfly Store
2023 Butterfly Festival t-shirts
Butterfly wands, wings, totebags & other merchandise
Live butterflies in their own little home
- Lots More...
Artist of the Year
The Grand Prize winner of the 2022 Butterfly Festival art contest was Esha Shetty, a sophomore from Rick Reedy High School. The 2023 Butterfly Festival postcard and t-shirt are centered around her wonderful art!

"Winning the EmilyAnn Butterfly contest has been a truly gratifying experience and I'm very excited to have my butterfly displayed for people to see. The recent pandemic gave me a creative outlet to illustrate my ingenuity through art. I wanted to show that in the midst of a worldwide pandemic, one's imagination and creativity can still flourish. This coupled with my love of butterflies inspired me to create a butterfly boat. My intention was to showcase how imagination can help escape reality and take you to incredible places. I sincerely hope that my artwork kindles one's love for butterflies while contributing to the cause that the EmilyAnn organization stands for."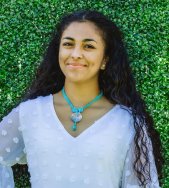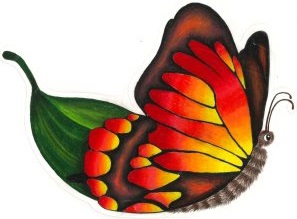 ---