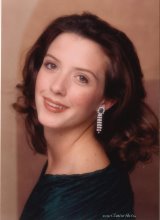 Emily Ann Rolling was born in Austin, Texas on July 16, 1980. Her family moved to the Texas Hill Country town of Wimberley, about 45 minutes south-west of Austin, in 1993. Emily attended Wimberley High School, where she enrolled in the Theatre program directed by Gary and Lydia Wyatt. Emily loved to act, and she participated in theatre activities throughout the year including the summer production of Shakespeare Under the Stars. Emily became proficient at the art of costuming, making costumes both for herself and for many of the other students in each production. In 1996, the costumes that she made for the three gods in the Theatre's production of The Good Woman of Setzuan won the Texas Educational Theatre Association Designfest Costuming Award. Emily worked on her acting abilities constantly, always preparing for the next play or competition. She spent countless hours at the school, rehearsing and making costumes, so that the Theatre could be something of which the people of Wimberley could be proud.

Emily always found time for lots of activities. She loved to ride her horse, Sir Hasselmeier (Spot), and was training him for dressage competition. Several hours a week, she rode Spot around the course at a stable owned by family friends. Emily and Spot won several awards at various dressage competitions in the Dallas and Austin areas.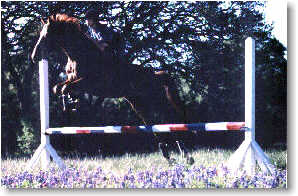 Although Emily was always very busy, she always found time for the things which mattered most. Her top priority was her family. She spent her most enjoyable and memorable days with with them as they participated in competitions, celebrated happy occasions or made major life steps. Her devotion and love was always absolute and without condition. She was her family's biggest fan and knew that they were hers in return. Her family's faith was also an integral part of her life. She attended church on a regular basis and served as a reader on many weekends. More importantly, she brought the love and generosity she learned into her everyday life.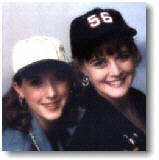 Emily loved to spend time with her friends; she was always there for them when they needed her the most. Her advice to them, most of the time, was "Get over it!" And, while it was easy for her to say that to someone, she always knew that it was not all that easy for the person to do so. She followed through by helping them to understand their problems and to get over them, and helped her friends to look ahead toward the bright future.
On December 21, 1996, Emily and her best friend, Maria Kasper, were on their way home from San Marcos when they had a head-on collision with another vehicle. Emily and the other driver were killed instantly, and Maria suffered severe injuries. No one witnessed the collision, and no cause was ever determined. Emily was buried at the St. Mary's Catholic Church Cemetery on December 23. Even though the holidays were in full swing, the church was packed with over 500 family members, friends, schoolmates, and supporters. Emily was survived by a loving and caring family, including her parents, Ann and Norm Rolling, her sister Rebecca, brothers Paul and Charles Rolling, and many aunts, uncles, cousins, and close family friends. The Rolling family was, and has continued to be, overwhelmed by the outpouring of kindness and support from the Wimberley community and beyond.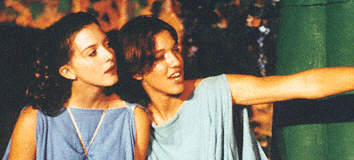 Emily's parents decided to give something back to the community of Wimberley and to the Theatre participants Emily loved. They founded the EmilyAnn Theatre, a non-profit organization dedicated to the building and maintaining of a new outdoor theatre for Wimberley High School's Shakespeare Under the Stars program. The program will now also include scholarships, internships, and workshops. Their dream is for the EmilyAnn Theatre to be a place where young people can find friends, hope, hidden talents, acceptance, accomplishment, confidence, knowledge, patience, and a host of similar assets and virtues.